NEW Fox News articles can now be heard on audio! Nate Evans, a full-time teacher and father of four, works in his Iowa garage when he's not caring for his family, his pupils, or the clients at a nearby auto shop.
According to Evans, it's almost like a full-time job and it's all for a good cause.
With the aid of several volunteers, Evans has devoted countless hours this summer to creating coffee and end tables from scratch for people in need.
Since his NGO Woodworking with a Purpose,- began creating handcrafted desks for children to use while remote learning in the early days of the pandemic, Evans has been contemplating the idea.
Evans funded the project with money from his side hustle, Evan's Woodworking, in addition to donations.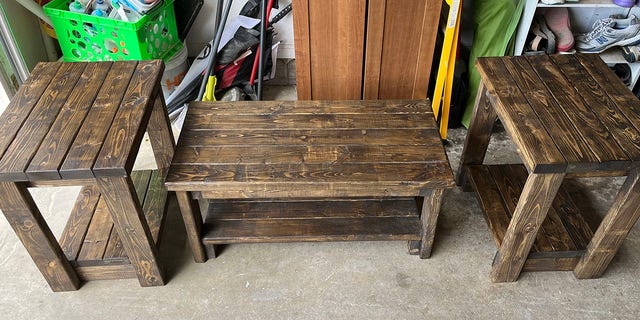 Ariz. man grows his hair out for two years to create a wig for his mother who is battling a brain tumor.
Evans switched his focus from producing desks for the foster family to making small chests shortly after they started building desks. Evans noted that because his sister was a foster parent, he was better able to understand "how kids suffer with going into their new location with nothing."
Due to surging prices for plywood and other materials needed to construct the furniture, the project was put on pause last year, but by the spring of 2022, Evans resumed work.
Evans was adamant about producing coffee and end tables for families that were struggling financially, even at prices that were higher than usual.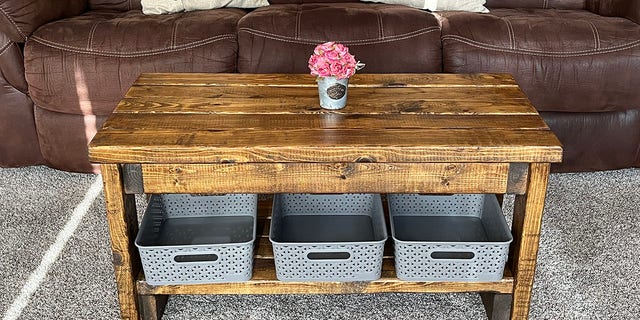 "That was the kind of family I grew up in: if your neighbors needed something, if you could help them in some way," he remarked.
AFTER YEARBOOK GOES UNSIGNED, COLORADO SIXTH-GRADER RECEIVES LETTERS OF SUPPORT FROM AROUND THE WORLD
Following the creation of the first four pieces, Evans posted them on Facebook simply wrote: "Our newest endeavor."
He didn't share any more information regarding the artworks or the donation process.
Nevertheless, inquiries about families in need who could help them began to come in almost immediately.