NEW Fox News articles can now be heard on audio! The three children of Prince William and Kate Middleton will be raised in a "normal" environment, the couple is adamant.
Prince George, 9, Princess Charlotte, 7, and Prince Louis, 4, will begin attending Lambrook School in Winkfield Row, Berkshire, in September, according to a Monday announcement from Kensington Palace.
The school, which is nestled on 52 acres of rural land just outside of Windsor, has about 560 students. George and his siblings will not board at Ludgrove like their father, 40, and uncle, Prince Harry, who boarded there at at the same age. The royal children will attend school during the day.
One of the best prep schools in the UK, Lambrook, is well-known for its facilities for athletics, theater, and music. There are clubs for polo, horseback riding, fencing, and scuba diving. Additionally, it has a royal link because in 1878, two of Queen Victoria's grandchildren were students. The princess was renowned for making the trip from her palace to Lambrook to observe their cricket matches.
Princess Diana attempted to protect. James Patterson quotes Prince Harry from the spare label as saying, "SHE WAS TROUBLED BY IT."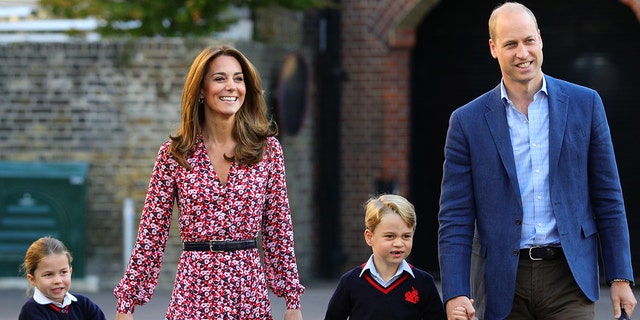 The family is transferring from Kensington Palace in the heart of London to more rural homes in Windsor, where they may take advantage of country living. Despite their royal statuses, the parents want their kids to grow up in a "regular" environment, according to numerous royal sources.
A source who is familiar with the family told People magazine that because they are such an outdoorsy family, London "simply wasn't working for them anymore." They are undoubtedly happiest in the countryside.
Four miles from Kensington Palace is Battersea, where George and Charlotte formerly attended Thomas School. Willcocks Nursery School was where Louis was enrolled.
The family will be relocating to Adelaide Cottage, a small four-bedroom home. Queen Adelaide, the wife of King William IV, had it constructed in 1831.