Residents of Arizona are protesting the enormous social spending and taxation bill reached by Sen. Kyrsten Sinema, D-Ariz., late Thursday evening because it includes billions of dollars intended for increasing IRS enforcement.
NEW Fox News articles can now be heard on audio! Arizonans are protesting the billions of dollars in designated for boosting IRS enforcement that are included in the massive, Democrat-backed social spending and taxation measure that Sen. Kyrsten Sinema, D-Ariz., agreed to late Thursday night.
Sinema earlier indicated that amendments would need to be made before she would agree to support the legislation, known as the Inflation Reduction Act , but she later declared she would "go forward" with it.
As part of its investigation of the bill's billions in IRS funding, Fox News Digital met with a number of Arizonans on the street. They complained that it was inappropriate for the federal government to spend so much money to "go after the little guy."
Despite agreeing with the broad goals of the measure, resident Willis Daychild remarked, "I don't like it to tell you the truth, that element of it." "They'll be looking for everyone who hasn't submitted their taxes and will be out there. Usually, it's the little person who gets whacked for not paying his taxes."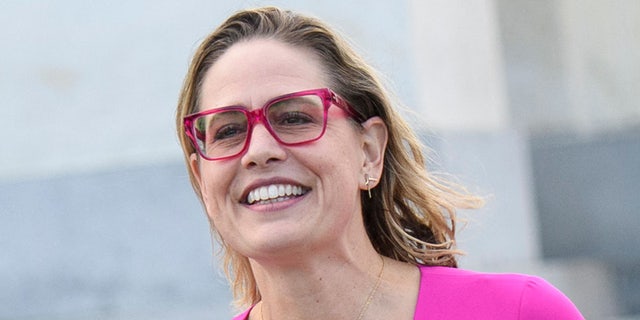 On October 28, 2021, Senator Kyrsten Sinema, a Democrat from Arizona, leaves the US Capitol in Washington, DC. Getty Images (MANDEL NGAN/AFP)
Gary Kuznia, another local, concurred, claiming the IRS will use the funds to target less wealthy individuals rather than the wealthy.
"No, they'll just target the weaker person. They will, in fact. Additionally, they won't ever target the wealthy. Never. If they were paying their fair share of taxes now, they would have already done it "said he.
"I'm one of the little men, and I hate to see that I'm retired. I do, really. I don't want to see it because I have always been an accountant. I sincerely hope they don't. People that earn less money will be targeted by them, and they will force them to pay. as they are responsible for paying this debt. How will they cover this expense?" Added he.
Richard Carrillo, a local, said he supported the legislation but expressed doubt about the IRS cash being used to encourage more auditing. Although he was unsure about the audits, he remarked, "I say yes if it's going to support and help people."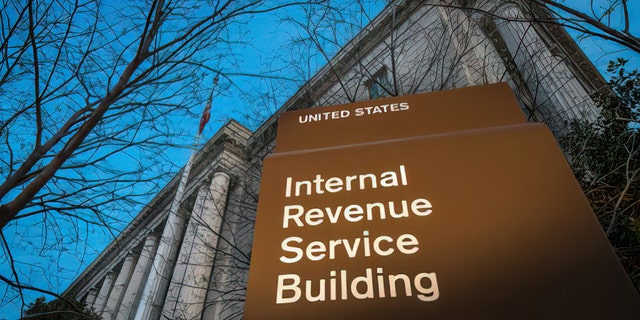 The Internal Revenue Service (IRS) headquarters in Washington are visible in this image obtained on April 13, 2014. Photo by J. David Ake/AP
"Absolutely not, not at all. I understand that taxes tend to make things in the United States go round in circles, but many working-class people currently pay their taxes, so they don't really need to be audited "said Richard Carrillo, a local. "You may use that cash somewhere. Giving money to the IRS so they can do additional audits and the like is, in my opinion, a waste of money."
Another person, who also wished to remain nameless, claimed the IRS's budget was "too enormous" and that local governments should be in charge of handling taxes rather than the federal government.
The bill, which is anticipated to pass with the support of every Democrat, is set for debate when the Senate reconvenes on Saturday.
At Fox News, Brandon Gillespie works as an associate editor. @brandon cg is his Twitter handle to follow.