Dakota Meyer, a former Marine, offers his opinions on the drone attack that killed al Qaeda chief al-Zawahiri and the rise in the terrorist organization's activity in the area.
NEW Fox News articles can now be heard on audio! A picture of President Biden huddling with his national security staff prior to the bombing that killed Ayman al-Zawahri was released by the White House on Tuesday.
The picture was taken on July 1 as preparation for the weekend's U.S.-led counterterrorism operation in Kabul, Afghanistan.
The White House released a statement saying, "At this meeting, the President was informed on the anticipated operation and shown a model of the safe house where Al-Zawahri was sheltering."
Since Usama bin Laden's passing in July 2011, the 71-year-old al Qaeda chief had been in charge of the terrorist group.
Usama bin Laden and Ayman Al Zawahri, the leader of al Qaeda, are pictured seated next to one another (Hamid Mir, Editor, Ausaf Newspaper for Daily Dawn, handout via Reuters/File Photo).
President Biden declared, "We make it clear once more tonight that no matter how long it takes, no matter where you hide, if you are a threat to our people, the United States will locate you and take you out."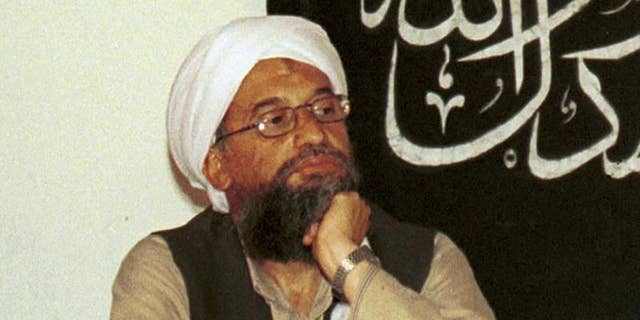 On the eleventh anniversary of Usama bin Laden's passing, Al Qaeda leader Ayman Al Zawahri gives a speech. (AP Photo/File: Mazhar Ali Khan)
Since American soldiers left Afghanistan last year, the White House has only publicly acknowledged the drone strike once. During the retreat, the U.S. turned over to the Taliban air bases, jails overflowing with enemy combatants, and military hardware valued at billions of dollars.
This report was provided to by Fox News' Haris Alic.