NEW Fox News articles can now be heard on audio! The surprise victory of the Ukrainian military against Russian President Vladimir Putin's aggression has stunned and pleased a large portion of the world. Volodymyr Zelensky, the president of Ukraine, and his compatriots have served as a reminder that heart and bravery may occasionally alter a battlefield in unforeseen ways.
Despite the fact that Ukraine's forces could not have accomplished this accomplishment without Western military and intelligence assistance, particularly from the United States, Ukrainians have demonstrated tremendous bravery as our allies in Europe have once again broken their promises. This bravery has compelled a new assessment of the Russian danger in Europe, which is something we should all be grateful for.
But now that Congress has approved an additional $12 billion in Ukraine aid, I think it's time to make a number of important inquiries. What is American policy toward Ukraine? What is the aim? Can we accomplish that without putting pressure on Putin to employ, in his own words, "all available means"?
Following annexation, PUTIN ORDERS THE RUSSIAN GOVERNMENT TO TAKE OVER UKRAINE'S ZAPORIZHZHIA NUCLEAR POWER PLANT.
None of these inquiries have received an answer from our commander in chief. Spending $12 billion and at least $54 billion overall to fund a project with no clear goal, in my opinion, is reckless.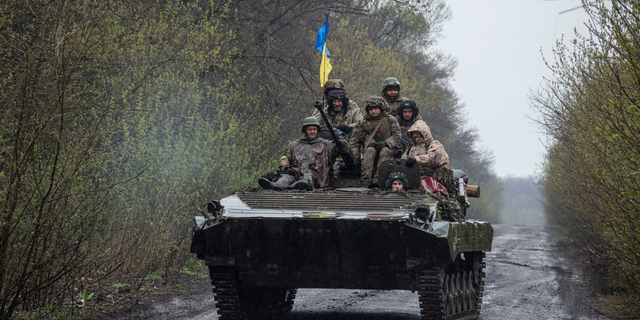 I have fervently supported all initiatives to aid the Ukraine's pro-freedom populace, and I am glad of America's substantial contribution to their victory over Putin. But even two months ago, when Russian troops first set foot on Ukrainian soil, the terrain of this conflict had changed significantly. That necessitates a shift in tactic, or at the very least, its explication.
President Joe Biden was criticized by the New York Times Editorial Board in a piece published in May regarding our $40 billion emergency aid package for Ukraine and the risk that Russia would threaten to use nuclear weapons. The editorial board stated that they were "exceptional prices and considerable dangers." However, there are still a lot of doubts about the United States' prolonged involvement in this fight that President Biden hasn't addressed for the American public.
Five months from now, when the prices are higher and the risks are substantially greater. These important queries for Biden are yet unanswered.
Zelensky recently declared that Ukraine would use all available means to retake Crimea. It's crucial to remember that Crimea has much stronger historical and cultural links to Russia than it does to Ukraine, despite the fact that Russia only recognized Crimea as part of Russia in 2014. Putin would likely consider an offensive in Crimea to be a war crime committed on Russian soil.
Do Zelensky and I share that objective? If so, Biden must convince Americans why providing tens of billions more in direct economic and military aid is necessary. Furthermore, he must prepare the American people for a protracted and terrible conflict in which direct involvement by the US and NATO is not just possible but likely. Putin will just not let the war continue without losing the Crimea.
Maybe it's because we're still dealing with the fallout from a protracted, expensive war in Afghanistan, during which we underwent one of the most shameful withdrawals in American history, that the American people seem hesitant to make such a commitment.