NEW Fox News articles can now be heard on audio! Being a police officer involves more than just finding criminals and making arrests.
Being a part of law enforcement also entails providing for the community's residents in very real, profound ways.
According to the organization's website, the "Share the Shoes" initiative of the Dallas, Texas, Northwest Division Neighborhood Police Officer Unit has been giving shoes to children before the start of the school year for the past six years.
With the help of donations from its corporate partners Energy Transfer and Sunoco LP, they were at it again this year, giving sneakers to toddlers, kids, and teenagers.
KEY STATS ABOUT STUDENTS, TEACHERS, AND THE SCHOOL YEAR IN BACK-TO-SCHOOL BY THE NUMBERS
The Dallas Police Department remarked on its website that the Share the Shoes program "allows the officer to lace up a new pair for the child to run and play in if the child is in need of shoes."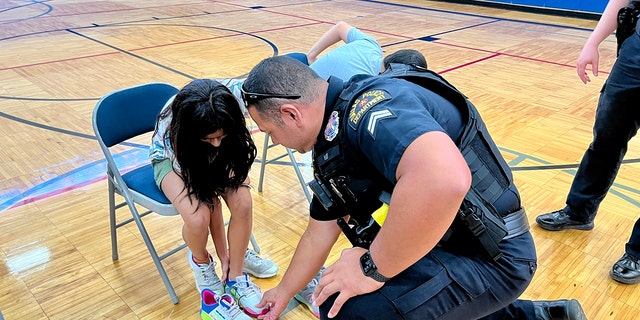 Energy Transfer's vice president of communications, Vicki Granado, wrote in an email to Fox News Digital that "Both Energy Transfer and Sunoco LP have longstanding commitments to support local communities."
5 ONLINE WAYS TO SAVE ON SCHOOL ESSENTIALS FOR BACK TO SCHOOL SPENDING
She continued, "Having the chance to collaborate with the Dallas Police Department on this initiative that is specifically focused on assisting youngsters in West Dallas illustrates how local involvement can have a beneficial effect on a neighborhood.
The collaboration has lasted for six years.
"Involvement at the local level can benefit a community,"
It all started in 2017, when police officers in the neighborhood of Northwest Dallas observed that youngsters there lacked the required footwear.
New sneakers aren't just exciting for youngsters.
They are crucial for the kids' general comfort as they walk throughout the day as well as the health of their feet.
Schools are implementing new programs as children struggle with their mental health, but some parents are wary.
The website of Walkingclinicpodiatrist.com stated that "the bones in children's feet are relatively malleable due to the fact that they are made up of soft, spongy cartilage, and they don't fully ossify until they reach 16-19 years of age."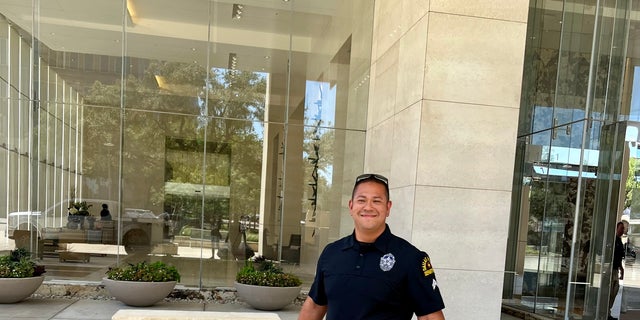 Children who wear poorly fitting shoes are more likely to get blisters, scrapes, skin rashes, ingrown toenails, foot abnormalities, and nerve damage.
They also point out that arthritis and joint pain can develop later in life.
According to Energy Transfer, its contributions aid in recognizing the crucial work that law enforcement performs every single day.