YouTube NEW Fox News articles can now be heard on audio! According to Governor Asa Hutchinson, a federal inquiry has been opened into the viral video showing three law enforcement officers in Arkansas brutally beating a suspect.
The video shows a police officer striking suspect Randal Worcester in the head and pushing him into concrete while another officer kicks him, and Hutchinson said that the Department of Justice's (DOJ) Civil Rights Division will investigate the incident. There is a third officer holding him down.
Hutchinson remarked at a press conference that beating a suspect in such way was "reprehensible conduct."
Although the suspect had a history of reasonable cause for concern on the part of the officers, the Republican governor stated, "We don't have all the details, and what that response was was not consistent with the training that they receive."
A Boston police officer who was assaulted by other officers was named the police department's commissioner.
The three cops were identified as Mulberry policeman Thell Riddle, Mulberry deputy Zack King, and Crawford County deputy Levi White. In the meanwhile, an investigation has suspended all three.
According to reports, Worcester allegedly spat in the face of a store worker and threatened them, which prompted authorities to investigate the incident. However, according to the police, Worcester assaulted an officer prior to the violent arrest captured on camera.
ARKANSAS: NYE Shooting Ex-Little Rock Police Chief Will Not Face Charges
When Worcester "got upset and aggressively attacked Deputy White by grabbing him by the legs, hoisting him up and body-slamming him, headfirst, into the concrete parking lot," according to an attorney for the two sheriff's deputies, the two deputies were represented by Worcester.
NOTICE: GRAPHIC VIDEO ABOVE
Russell Wood, an attorney, claimed that when Deputy White struck his head on the concrete, Worcester allegedly got on top of him and "began pounding him on the back of the head and face." According to reports, Deputy White had a concussion and is still exhibiting symptoms.
Several accusations were brought against Worcester after he was arrested, including second-degree battery, second-degree assault, resisting arrest, refusing to submit, having a weapon used in a crime, criminal trespass, criminal mischief, and terroristic threats.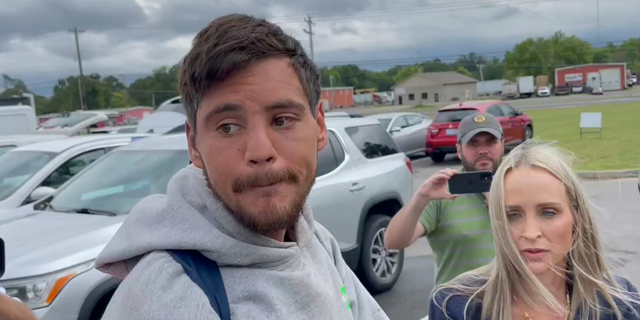 On Monday, the 27-year-old suspect was freed on a $15,000 bond from the Crawford County Justice Center.
The event is being looked at by the Arkansas State Police, Crawford County Sheriff's Office, and Mulberry Police Department as part of a state-led effort that is distinct from the federal probe.