The Ukrainian military control and energy system's infrastructure are the target of a huge attack by the Russian military utilizing high-precision, long-range air and sea-based artillery, according to the Russian Ministry of Defense on Tuesday.
In a televised speech, Russian President Vladimir Putin bragged about Monday's attacks, portraying them as punishment for the terrorist attack on a crucial bridge connecting Russia to the Crimean Peninsula, which was taken by Russia.
According to Ukrainian officials, the country's air defenses were able to intercept a significant portion of the missiles and drones built in Iran that they said Russia was using on both days. But enough got through to cause deadly harm and stoke loud demands for the West to step up efforts to assist safeguard the nation's skies.
After the strikes on Monday, President Joe Biden called with Zelenskyy, promising to keep giving Ukraine the assistance it needs to defend itself, including cutting-edge air defense systems.
Zelenskyy stated on Twitter that air defense is currently his country's top priority when it comes to military assistance, despite the fact that he has been requesting that assistance since before the war started in February.
In a press conference on Tuesday, NATO Secretary General Jens Stoltenberg welcomed offers of support from Western allies for air defense.
He claimed that whereas Russia is increasingly turning to terrible and indiscriminate strikes on civilians and vital infrastructure, Ukraine is gaining ground and making major strides.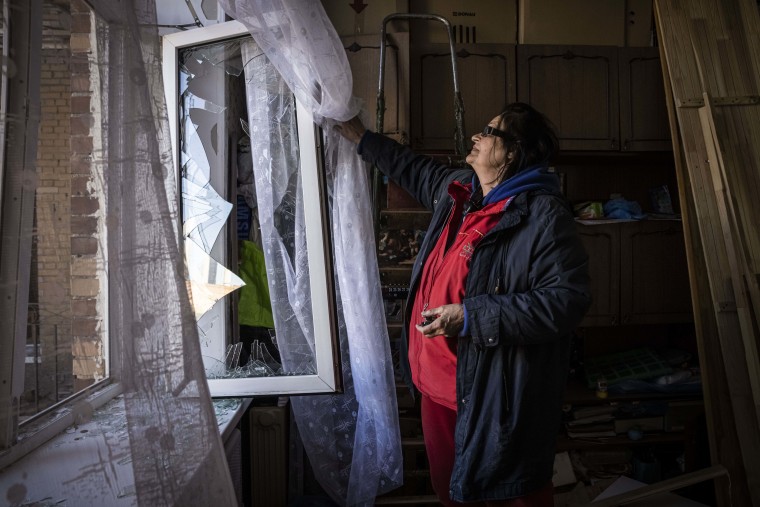 Although Britain and other European countries have also provided Ukraine with significant amounts of essential equipment, Washington had earlier promised to send surface-to-air missiles in July, and long-range weapons like HIMARS have contributed to Ukraine's recent counteroffensives. Zelenskyy has repeatedly demanded increased weaponry for anti-air attacks.
Perhaps now, the message is getting across.
German Defense Minister Christine Lambrecht announced on Monday that her nation will supply Ukraine four medium-range air defense systems, the first of which would arrive in the coming days.
She stated in a statement that the recent rocket attacks on Kyiv and numerous other locations highlight how critical it is to supply air defense systems to Ukraine as soon as possible.
Both France and Britain reaffirmed their support for Ukraine and promised additional, vague military aid.
According to analysts, Ukraine could have saved lives, safeguarded vital infrastructure, and maintained public services if it had received such assistance sooner.
According to Jaroslava Barbieri, a specialist on Russia's post-Soviet wars at Birmingham University in England, if the West had approved of these air defense systems, there likely would have been fewer casualties.
Defense analysts and current and former U.S. officials told NBC News in February that Washington and its allies were hesitant to provide Ukraine with surface-to-air defense weaponry before the war and even after Russia's takeover of Crimea in 2014 out of concern that it would irritate Putin.
According to Barbieri, that was a reasonable stance to take given the possibility of starting World War III if a Russian plane were shot down. However, the West's stance is evolving as they come to realize that Ukraine must prevail militarily.
She claimed that Russia's goal in the strikes on Monday across Ukraine was to terrorize civilians, frighten the West, deter nations from offering military aid, and demonstrate to domestic detractors that the Kremlin was not giving up despite recent failures.
The chief of the British electronic intelligence organization GCHQ, Jeremy Fleming, said on Tuesday on BBC News that it appeared that Russia's military chances in Ukraine were hopeless.
We think Russia is running low on ammunition, we know it's low on allies, and we can see from the proclamation of mobilization that it's low on troops, he added.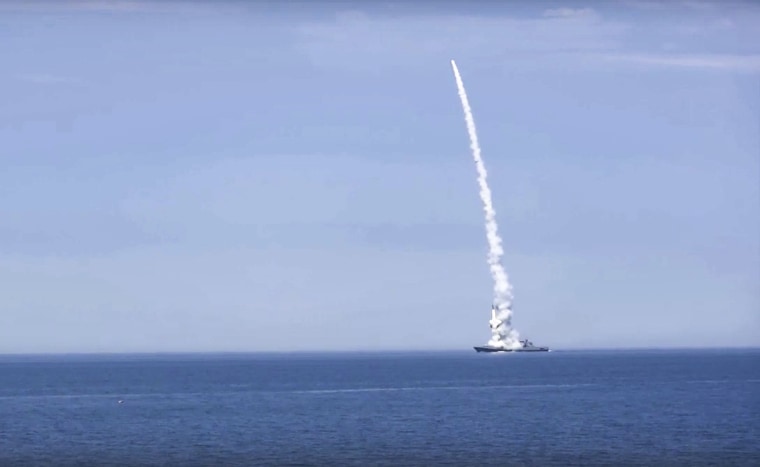 Moscow said that Kyiv's allies were escalating the conflict, despite Monday's escalation and Ukraine's apparent justification for additional Western backing before the winter.
In reaction to the acts of Ukraine and its allies, Russia will be compelled to adopt sufficient responses, including those that are asymmetrical, according to Deputy Foreign Minister Sergei Ryabkov, who spoke to the state-run RIA Novosti news agency on Tuesday.
It is clear that a direct confrontation with the US and NATO is not in Russia's best interests. We warn of the threat of unchecked escalation and sincerely hope that Washington and other Western capitals are aware of it, he added.
In his regular news briefing, Kremlin spokesperson Dmitry Peskov emphasized this idea and added that Western donations of sophisticated air defense systems will not alter Russia's objectives but rather serve to prolong the conflict.
CORRECTION (9:30 a.m. ET, October 11, 2022): The initial name of a researcher was spelled incorrectly in a previous version of this article. Instead of Jaroslav, she is Jaroslava Barbieri.