During the on-air coverage of Hurricane Ian, the word "climate change" was mentioned more than 600 times across CNN, MSNBC, ABC, CBS, and NBC over the course of one week.
According to a Fox News Digital analysis of transcripts, CNN was the source of the most of mentions of climate change, with the term being used 311 times between September 26 and October 2.
Climate change was mentioned 212 times in MSNBC's coverage of the hurricane, largely during primetime programs, so it wasn't far behind.
In contrast, CBS News mentioned climate change 61 times, ABC News did so 27 times, and NBC News did so 23 times.
Experts claim that Democrats blaming climate change for Hurricane Irene are at odds with science.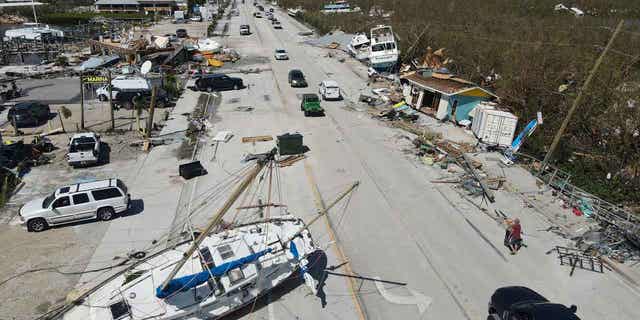 In the vast majority of these occasions, hosts, reporters, and guests claimed that ocean warming brought on by climate change was escalating and amplifying severe natural disasters, such as forest fires and hurricane-force storms.
Joy Reid, the host of MSNBC's "The ReidOut," spent a lot of time last Wednesday talking about climate change with Ali Velshi, another network anchor.
Reid asserted that the effects of global warming had allowed hurricanes to "thrive" as Velshi covered the storm's effects in real time.
"The world has undergone several changes that have worsened these conditions, are I correct? Because the water is getting warmer, these organisms are thriving. For political reasons, we stopped using the term "global warming," although that is indeed what it is. There is just no dispute left, in my opinion, that the warming earth is nourishing these animals "said Reid.
Michelle Grossman, one of the networks' meteorologists, also spoke about climate change in relation to Hurricane Ian. Willie Geist, the co-anchor of "Morning Joe," questioned her on Friday about whether she thought Ian's transition from one body of water to another was unusual for a hurricane this close to the Florida shore.
After the vice president's controversial "equity" remarks regarding hurricane relief, POLITIFACT rushes to defend Harris.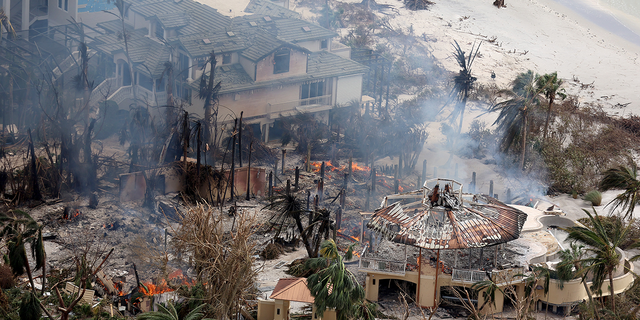 "We have witnessed numerous rarities this season, you know. Storms have been observed moving back and forth from the Pacific to the Atlantic. With this storm, you know, I think what stuck out was that it initially appeared to be a weak storm before quickly intensifying. We don't observe that frequently, and there is a link to climate change "explained Grossman.
Co-host of "Morning Joe" Mika Brzezinski went further in a different segment, asserting that Hurricane Ian was the product of "human-caused" climate change.
After asking about the impact of climate change on Hurricane Ian on Tuesday, CNN host Don Lemon was silenced by the acting director of the National Hurricane Center of the National Oceanic and Atmospheric Administration (NOAA).
Lemon questioned Jamie Rhome about the impact of climate change on the "phenomena" after noting that meteorologists had predicted that Hurricane Ian may begin "another period of fast intensification."
Rhome retorted that they could talk about climate change later and asserted that rapid intensification was probably practically complete. Lemon asked Rhome once more about the potential impact of climate change on the phenomenon, seeming unimpressed with the response.
"I don't believe you can connect one specific occurrence to climate change. Storms may be getting worse as a result of climate change overall and cumulatively. But I would advise against tying it to any particular incident "added Rhome.
CNN'S AVLON RIPS GOP "HYPOCRISY" ON IMMIGRATION, SAYS FLORIDA "NEEDS" MIGRANTS TO HELP WITH HURRICANE CLEANUP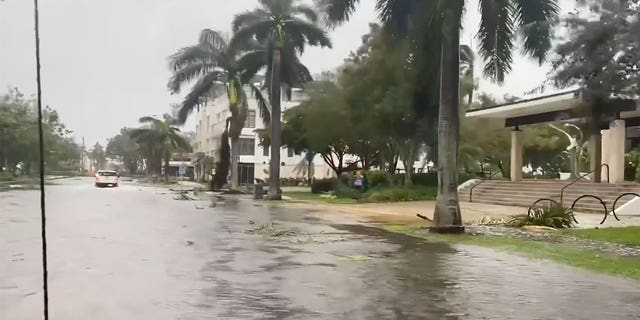 More than a million people lost power as a result of Hurricane Ian's Wednesday landfall in southwest Florida as a Category 4 storm, and Florida officials issued stern cautions about safety.
In recent days, print stories dispersed around the internet have also made the assertion that Hurricane Ian was entirely or in part caused by climate change.
The quick strengthening of Hurricane Ian and its connection to climate change have been reported by media outlets such as the New York Times, Associated Press, Politico, NPR, and Axios. The "science is well established," according to a recent Time magazine story, that climate change contributed to the development of Hurricane Ian.
In recent years, major liberal media outlets have repeatedly linked various catastrophic calamities to climate change.