YouTube NEW Fox News articles can now be heard on audio! On "The Ingraham Angle," Laura Ingraham explained how the Republican Party's "dire posture" for the midterm elections is just intended to demoralize the conservative base and how Republicans are actually in the lead in the Senate contests.
DEMS DON'T RESPECT YOU, THEY THINK YOU'RE STUPID, SAYS JASON CHAFFETZ
LUCY INGRAHAM I'm good. Let me be really clear right away about tonight. The majority of the information you hear about the Republican Party's allegedly grave situation in the midterm Senate races—and occasionally the House—is intended to demoralize the conservative base and ultimately lower turnout. Each and every one of these candidates should concentrate on the Senate tonight in order to defeat their liberal rivals. Not even close, this. No second-guessing or "look, I told you so" behavior is appropriate right now.
You are all aware of my support for Dave McCormack. Right? As well as in Pennsylvania regarding Mehmet Oz. That was certainly evident. Night after night, I did it. And yet Oz triumphed. He is the nominee and is giving it his all. He is visiting as many voters as he can while campaigning around the state in an effort to win over as many as he can. Fetterman, John He looks like a younger, balder Joe Biden dressed as a gym rat. He is a trust funder dressed in a hoodie who is utilizing shrewd advisers and marketing men to promote him. Now, Fetterman cannot legitimately make the case that the Democratic Senate is advantageous to Pennsylvania. That is humorous. Of course, just what they've done with regard to fracking.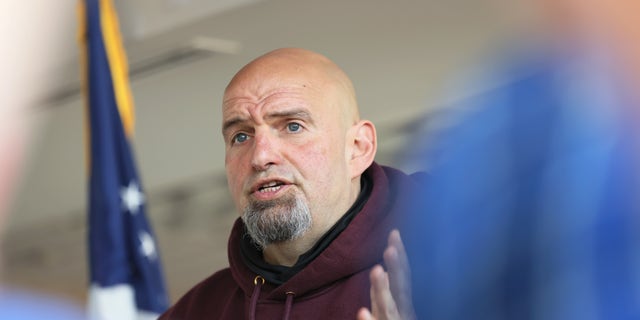 These individuals should be flung out on their bums. But the media wants Republicans to think that there is no chance for them with these Trump-backed candidates. And in a perfect world with a completely unbiased press corps, I understand it. Everybody would be faring better. I see. However, you use the army you have, not the army you wish you had, to fight.