Video
Jeremy Redfern, the deputy press secretary for Florida Governor Ron DeSantis, embarrassed MSNBC host Joy Reid by admitting how a member of the media figures team attempted to contact the DeSantis administration but was absolutely turned off.
Redfern shared a screenshot of an email exchange he had with a member of Reid's team who wanted to "touch base" with the governor before the midterm elections in response to a tweet from Reid mocking DeSantis expression during his joint press conference with President Joe Biden about Hurricane Ian relief efforts.
Redfern denied "The ReidOut" team member access to the administration, as seen in the email's image. Reid, who frequently criticized the Florida governor as a far-right dictatorial leader, was mocked when Redfern posted the photograph to Twitter.
GUESTS ON MSNBC REIDOUT SMEAR FLORIDAS RON DESANTIS AS AUTHORITARIAN LEADER, NEXT GRAND WIZARD OF THE GOP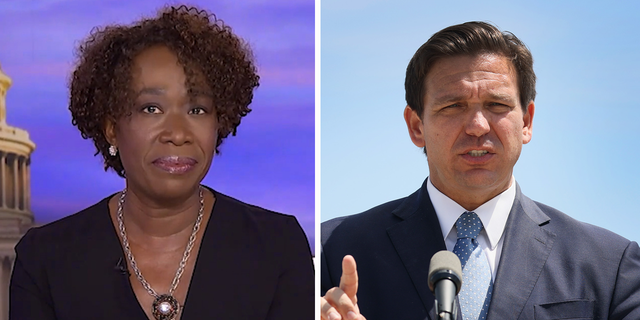 The fight started when the host of "The ReidOut" tweeted a clip of the president speaking to the press in Florida while the governor and his wife were in the audience. The debate over whether or not there is climate change and whether we should take action to address it, according to Biden, has finally come to a conclusion as a result of Hurricane Ian.
Reid tweeted, "DeSantis' face is saying so much in this vid," pointing to the expression of stoniness on DeSantis' face as he listened to Biden's address.
Redfern reacted to her tweet by saying, "Youre disappointed that you got turned down again, huh?" He attached a screenshot of the rejected emails between the Reid and DeSantis campaigns below his reply.
The purpose of the email, which was sent by an unidentified staff member of "The ReidOut" (Redfern had crossed out their name), was to "touch base" with the DeSantis administration in advance of the upcoming elections.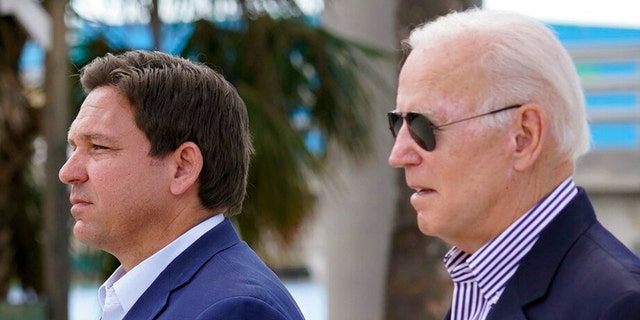 It said in the subject line, "With the content stating, "Name redacted with MSNBC's The ReidOut. Gov. DeSantis. We last chatted a few months back while I worked for CBS National News. I'd love to talk to your team before the elections. Can call someone if that's easier."
Redfern's reaction, though, did little to warm the request. "No," he responded, "we're fine."
After suggesting that aid for hurricane victims should be based on race and gender, Kamala Harris received backlash.
Reid herself has been disparaging DeSantis, despite the fact that her staff appears to be trying to reach out to the governor's office in a cordial manner. She just blasted him last week for telling looters that Florida residents who respect the Second Amendment would not be too happy if they broke into their damaged homes.
She asserted that his warning was akin to the racial threats issued by law enforcement officials against African Americans during the segregation era.