NEW Fox News articles can now be heard on audio! Many of the highly accomplished heroes of America have a new mission.
Veterans of special operations military operations are putting their skills to use in underwater conservation projects around the nation through the nonprofit organization Force Blue.
In an interview with Fox News Digital, Force Blue co-founder and executive director Jim Ritterhoff said that his foundation is the only one in the world that retrains and redeploys military divers from all services to work with scientists and environmentalists on marine conservation missions.
Military veterans protect coral reefs in a unique dive mission in Florida.
The concept combined two unrelated problems: the fast deterioration of the condition of our seas and veterans' often difficult return to civilian life.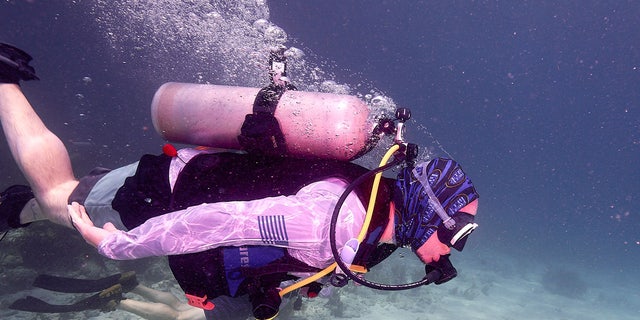 Perhaps we could restore their sense of purpose, teamwork, and most significantly, belonging, added Ritterhoff.
What is greater than yourself than the health of the earth, and serving something larger than yourself?
Ritterhoff underlined that the company's headquarters are in South Carolina and that it has given veterans the chance to feel "a part of something again."
How to find toothy treasures and where to look in "Shark Tooth Hunting"
Ret. Lt. Col. Suze MacDonald, who has worked with Force Blue for almost two years, concurred that the organization's goal of repurposing veterans' skills is a crucial one.
She said to Fox News Digital, "You spend so much time practicing and understanding a talent, then you retire and feel a little bit confused." Why, given what you do with that talent?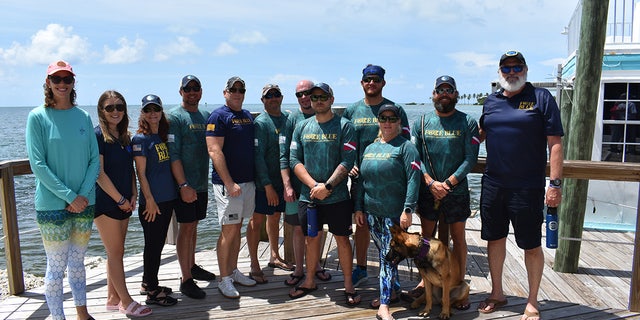 The nearly 30-year Army veteran claimed that being an intelligence officer helped her develop the abilities to plan and manage missions.
"Intel starts every operation," she declared.
Despite not having had military diving training, MacDonald has been scuba diving as a hobby since 1986. In Florida, she is an active scuba instructor.
"I always tried to make better out of everything I acquired from the military."
After completing ten trips, MacDonald stated she is motivated by the "passion" of others around her.
She said that because the military places a strong emphasis on teamwork, the camaraderie on these missions has been seamless.
She claimed, "Everything I learned in the military was always to be better.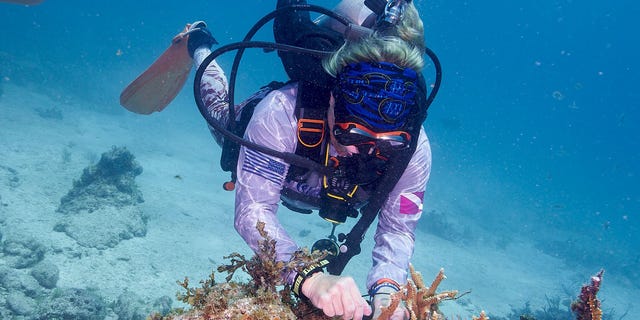 "And everyone at Force Blue wants to continue expanding their knowledge and producing more results."
First Sgt. Dan Henderson, a retired Army veteran who served for 20.5 years on active service, initially enlisted with Force Blue as he prepared to leave the military.
According to him, it "just seemed like a wonderful fit" to Fox News Digital.
"This is quite similar in thinking to what I was doing in the military."
During Fleet Week, the US Navy displays a Times Square dive tank.
The former combat diver and green beret obtained his scuba teacher certification while serving in the military. He is currently the Divers Institute of Technology in Seattle's lead scuba instructor.
In Islamorada, Florida, Henderson and MacDonald completed one of numerous Force Blue missions in June during which veterans, scientists, and students outplanted coral in the area's reefs.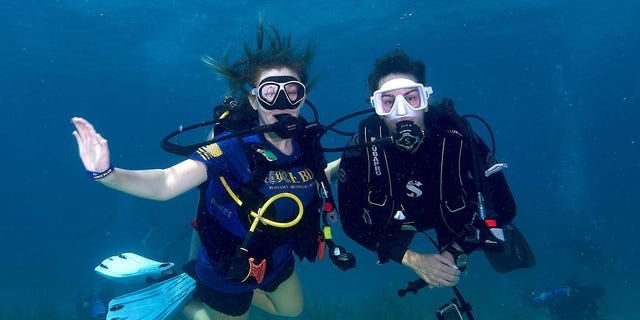 The Guy Harvey Ocean Foundation, which carries out scientific research and offers educational marine care programming, and I.CARE, two conservation organizations, were partners in the expedition.
Jessica Harvey, the co-chair of the Guy Harvey Ocean Foundation, even dove.
Henderson remarked that the scientific community's collaboration with veterans of special operations "brings a distinct viewpoint to it."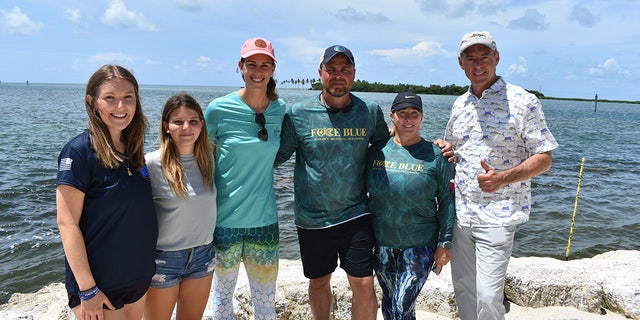 "As far as conservation efforts are concerned, we're on the right track."
A British Royal Marine was among the six Special Ops veterans who joined Force Blues first class in 2017.
Ritterhoff said that the collaboration between military and scientific people "simply meshed."
SUNKEN JEWELS, BURIED TREASURE FROM IMPORTANT 17TH-CENTURY SPANISH SHIPWRECK FOUND IN THE BAHAMAS
And since then, we have been operating, he added. Just working on various projects.
Since then, Force Blue has carried out a number of marine conservation projects, such as rubbish clearance, green sea turtle surveys, and the regeneration of coral reefs in collaboration with the NFL.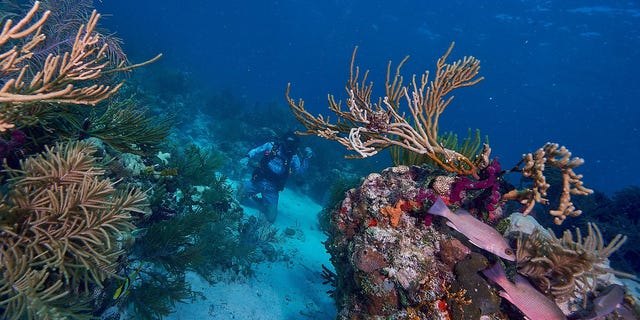 Ritterhoff added that Force Blue members are always paid for their services because some missions call for veterans to spend a lot of time away from home.
We're attempting to end the military-style cycle of constant travel, he remarked. You don't have to live like that.
But we do have a fairly consistent work flow, so I'm happy about that.
Since there are special operations veterans seeking to establish chapters "all over the world," Ritterhoff stated that he intends to expand Force Blue's activities internationally.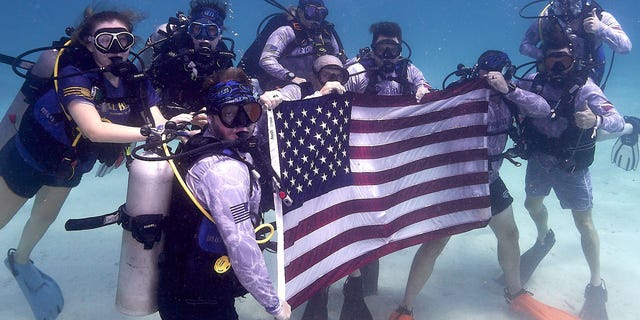 "We can take it global," he continued, "if we can be viewed of as the next branch of duty for veterans."
However, the co-founder still views the restoration of humanity as the true achievement of these projects.
It seems like everyone is rediscovering love, he remarked.