At the height of hurricane season, tens of thousands of residents in Louisiana are frantically searching for homeowner's insurance after recent hurricanes forced their carriers out of business. The dilemma has driven up insurance costs and fueled worries that living along the Gulf Coast would become prohibitively expensive as climate change brings on more severe storms.
Some homeowners in New Orleans and other disaster-prone areas are compelled to pay an additional $3,000 a year in premiums, which have already doubled in some areas. In addition, the cost of transportation, groceries, electricity bills, and flood insurance have all increased significantly in recent years.
Many Louisianans are faced with the tough decision of increasing their insurance costs, reducing their coverage, or forgoing insurance altogether due to the slow-moving meltdown of the homeowners insurance market, which has a variety of causes and no obvious remedy.
What do you do next? asked 34-year-old Slidell teacher Amanda deVilleneuve. She has two small children with her husband, an oil worker, and they are both thousands of dollars in debt as a result of the Covid-19 financial crisis. Her insurance company increased her premium so much since Hurricane Ida left their roof permanently damaged a year prior that it was less expensive to purchase coverage from Louisiana Citizens Property Insurance Corp., a state-run insurer of last resort. From $2,400, they now pay $4,600 year, according to deVilleneuve.
Do I finally relocate if I can't continue to afford to remain here? stated deVilleneuve.
The insurance markets' 17-year comeback from Hurricane Katrina may be ruined if the squeeze persists. This turnaround, which centered on luring small insurers to the state, assisted in keeping southern Louisiana real estate costs affordable for middle- and low-income families. However, a run of severe weather is undoing that development.
With more hurricanes, floods, heat waves, fires, and droughts occurring, there are questions about whether people can continue to live in America's disaster-prone regions as the situation in Louisiana continues to develop.
As an insurance broker in New Orleans who is feverishly looking for new coverage for clients, Danielle Dauzat said, "When I take a step back, I wonder whether this will become a location where people won't be able to afford to live in Mother Nature's path." If this year's hurricane season is particularly active, I am at a loss for words. I'm not even sure where we'll be.
Sticker Shaka
After Hurricane Katrina, Elona Waters demolished her damaged home in the Gentilly area of New Orleans and rebuilt it six feet above the earth as a defense against subsequent floods. The 1,500 square foot house was sturdy for 15 years, but in August 2021, Hurricane Ida tore the roof off.
Waters, 75, a retired employee of an oil company who subsists on her pension and Social Security, paid for the $10,500 job herself while she battled with her insurance carrier, Occidental Fire and Casualty Company, over her claim. Last March, she finally received a cheque for the task.
But her insurance was due for renewal before she received the money. According to Waters, the premium went from $2,182 to $3,000 per year, which is her greatest one-year rise since shortly after Katrina.
When prices increase by that much, Waters claimed it's sticker shock. But I was powerless.
Waters also has to pay extra for power and flood insurance, all while living on a reduced income. She claimed that she had to postpone plans to buy items like a new mattress. According to Waters, it does make you stop and consider before you shop, before you do anything, and even before you spend premium dollars to maintain your property so you won't have to deal with these problems the following time. It makes financial restrictions.
A representative for Occidental stated that while the business was unable to comment on specific claims, rising homeowners insurance premiums were a result of both the increasing severity and frequency of severe weather events as well as the rising price of construction supplies and labor. In places where other insurance carriers are leaving the market, rate increases enable us to stay competitive, the representative, Caryn Best, wrote in an email.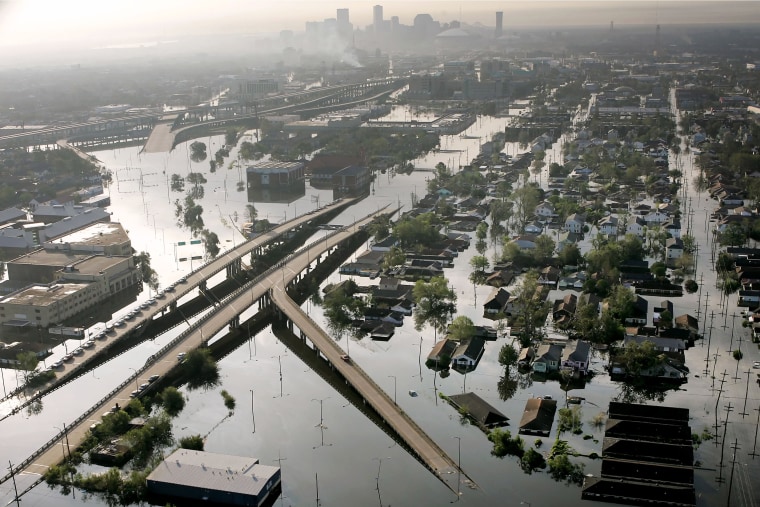 The current situation has its roots in Hurricanes Katrina and Rita, which devastated Louisiana in 2005. Large national insurance firms had to reduce their coverage as a result of the high number of claims from those disasters, and the remaining companies had to raise prices. In order to prevent it from growing too large and putting the state at financial risk when another major storm strikes, Louisiana Citizens Property Insurance, the state's insurer of last resort, was forced to take on tens of thousands of customers.
The state of Louisiana launched an industry-friendly recovery plan to encourage private insurance businesses back to the state, giving small, regional insurance companies the opportunity to profitably write high-risk policies for households with few options. The state also enacted a statewide building code, disbanded a panel that examined rate hikes, and provided financial incentives to businesses that added new policyholders. The Louisiana market saw the entry of more than two dozen enterprises. The new players relied on reinsurance backup coverage since they had less cash on hand than the big carriers and wanted to avoid going bankrupt in the event of a major catastrophe.
The plan appeared to be successful since rates gradually stabilized, even though Louisiana remained one of the states with the highest homeowner insurance costs. The fact that the state went a long time without experiencing a significant hurricane was beneficial.
According to insurance commissioner Jim Donelon, the recovery program transferred tens of thousands of people from Louisiana Citizens' registers to private insurers' plans, which had an average premium increase of just 1% per year from 2017 to 2021.
Beyond our wildest dreams, it was a huge success, Donelon remarked.
Then it fell to the ground.
MONEY CRUNCHI
Four severe hurricanes struck Louisiana in 2020 and 2021, a rare occurrence that experts fear could become more frequent due to climate change. The increase in More than 600,000 claims was fueled by the increased cost of construction supplies and supply chain snags. Due to the financial strain caused by this, reinsurers were forced to increase their prices and the tiny insurance businesses were pushed to their limits. In Florida, where roofing scams have caused a rise in claims and lawsuits, some of the insurers saw significant losses around the same period.
According to the most recent figures from the Louisiana Department of Insurance, the backbreaking blow came in August 2021 when Hurricane Ida, the last of the four storms, cost insurers almost $7 billion in claims paid to homes on top of the $5 billion for the previous three disasters.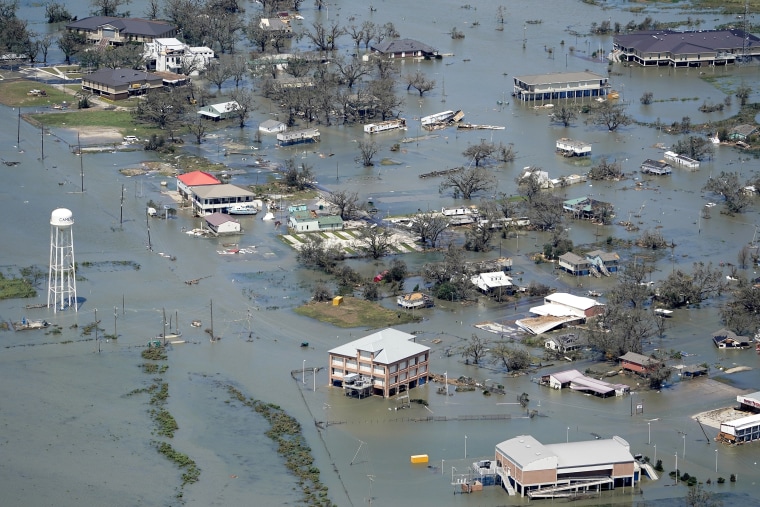 After Katrina, one small insurer that had been attracted to Louisiana closed its doors in July 2021. In the wake of Ida, six more ships sank. Numerous additional companies ceased writing new policies, increased prices, or departed the state. Homeowners who went looking for new insurance plans found few options and greater premiums, which sent them into a panic. Many people have contacted Louisiana Citizens. In August 2020, there were 34,500 people on the state insurers' rosters. Last week, that number rose to around 110,000 people. Residents recently requested a 63 percent rate hike for homeowners from the California Department of Insurance.
People won't be able to buy homes given the rising cost of living, Tara Thibodaux said.
Thibodaux, a 45-year-old marriage and family therapist, purchased her three-bedroom single-story home in Harvey, Louisiana, a few months after Hurricane Katrina. Since her insurer, FedNat, left the state and took over her policy, SURE, an insurance business created in 2021 that specialized in covering coastal properties, has increased Thibodaux's yearly premium by 80%, to $3,467. She claimed that in addition to her mounting insurance payments, she also struggles to pay her rising electrical bills. She is also concerned about her neighbors.
According to Thibodaux, there will be some people who can float it temporarily but not beyond six months. The dentist or the doctor will be eliminated. They won't eat at a restaurant. zero extras Those will be the impacts that cascade down.
In a statement, Travis Lewis, executive chairman of SURE, listed three key causes for the increase in rates in Louisiana: a rise in the frequency and intensity of hurricanes; a nearly doubling of the cost of reinsurance; and a 30 percent rise in the price of home reconstruction.
According to Lewis, serving competitive markets calls for careful planning and foresight into possible future developments. We appreciate the trust policyholders have placed in us to keep their homes safe.
Executives from FedNat did not reply to calls for comment.
The bankrupt businesses have received a lot of the blame for the crisis. According to several insurance brokers, business professionals, and proponents of affordable housing, the bankrupt insurers kept their rates artificially low to draw in consumers and neglected to get enough reinsurance.
The state Department of Insurance, according to the critics, ought to have avoided those errors, they claim.
This is not a random instance of unlucky statistics. According to Jesse Keenan, a real estate professor at Tulane University who specializes in climate change and the economy, the Department of Insurance made this decision to undercapitalized insurance companies to enable them to make more money up front and with the state taking the risk on the back end. Politics is the topic here. The goal here is to keep the rates as low as possible. The political pressure to cut the rates is the topic here.
Republican state senator Jeremy Stine, whose district includes Lake Charles, which is still recovering from Hurricane Laura in 2020, and who has fought for reforms in the business, said the state Legislature needs to recognize how much of the blame for the disaster lies with the state.
You could argue that the existence of an insurance commissioner and a Department of Insurance is necessary in order to have oversight over the sector, and that is what researchers are attempting to determine, according to Stine. Was there adequate regulation? Did we do enough research to ensure that these businesses had enough reinsurance? Seven businesses failing tells me there wasn't.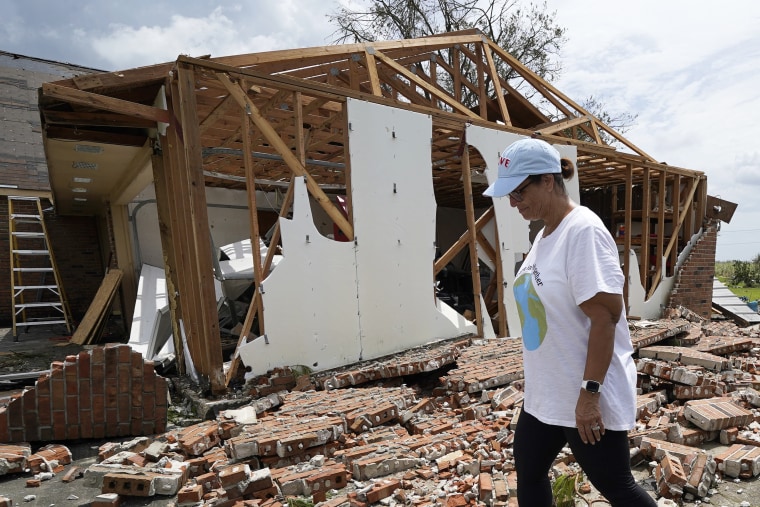 The failures in Louisiana, according to Michael Barry, a spokesperson for the Insurance Information Institute, a trade association, had nothing to do with how much reinsurance the firms bought or how much they charged for their premiums. Storms that caused much more damage than insurance could have anticipated were to blame, he claimed. In the end, Barry said, the last two hurricane seasons have just been extraordinary.
Requests for reaction from former executives of the seven failing companies went unanswered.
Donelon, who oversees the Louisiana Department of Insurance, which checks on insurers' financial stability and approves requests for rate increases, claimed his office has kept businesses accountable for adhering to standards regarding the preservation of surplus and reinsurance.
According to Donelon, we govern fairly by keeping an eye on things and acting when necessary rather than unnecessarily controlling the industry.
Republican Donelon, who is running for re-election next year, claimed that the insolvencies proved that the rates charged by the bankrupt businesses were too high in relation to the risk they assumed and that they had not purchased enough reinsurance.
He admitted that his organization has to devote more resources to closely examining business reinsurance policies.
However, Donelon also stated that he relied on rating agencies to provide early warnings of businesses experiencing financial difficulties as well as authorities in states where insurers conducting business in Louisiana are headquartered. Three of the seven collapsed businesses had their headquarters in Louisiana, three in Florida, and one in Washington, D.C.
Donelon questioned one rating organization, Demotech, whose work had given the seven companies an excellent grade in the months before to their failure.
That, in my opinion, seriously calls into doubt the efficacy of Demotech's rating system, Donelon remarked.
President and co-founder of Demotech, Joseph Petrelli, defended the job done by his business. According to Petrelli, the businesses were strong enough to withstand a series of severe storms that preceded Ida last year. But according to him, Ida's claims outstripped the companies' reinsurance coverage and destroyed them.
According to Petrelli, the ratings were based on insurers using a catastrophe-modeling firm to calculate how much reinsurance to purchase, which in this case was insufficient. He said that Demotech will soon mandate that insurers get quotes from various modeling companies.
If I thought we made a mistake, I would have told you that. said Petrelli.
UNCLEAR FUTUREDonelon claimed that by enforcing stricter laws and offering insurers financial incentives to issue policies in Louisiana, the state will reestablish the property insurance market. The measures include a greater minimum reserve requirement for insurers, which was passed into law over the summer. The state Legislature approved award schemes that will entice new insurers to the state and assist homeowners in upgrading their roofs to withstand hurricane-force winds, but funding for them has not yet been allocated. These actions haven't yet eased the crisis; a different insurer announced last month that it planned to pull out of Louisiana.
Although state officials are working to stabilize the market, it is already obvious that homeowners and taxpayers will be impacted for years by the crisis.
The Louisiana Insurance Guaranty Association, the state body that backs up policies held by bankrupt companies, must now pay the unpaid claims of the collapsed companies and return the premiums paid by their clients, which may amount to as much as $1 billion. The association, known as LIGA, has so far financed $600 million and assessed existing businesses with another $200 million. According to LIGA Executive Director John Wells, these businesses would recover the expenses by raising their prices or by claiming state tax rebates.
Concerns about southern Louisiana's population being unable to afford insurance due to the situation have increased.
According to Jeff Albright, CEO of the Independent Insurance Agents and Brokers of Louisiana, other states that face extreme weather-related hazards, such as wildfires and drought, may find themselves in a similar situation. We are the canary in the coal mine, he continued, and if others experience similar misfortune, they might also run into trouble.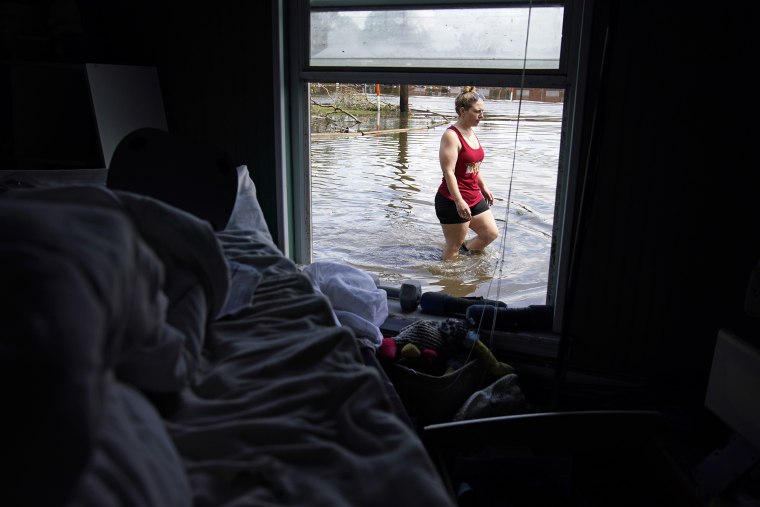 Louisiana might require assistance from the federal government, according to some lawmakers, insurance agents, and business analysts.
Democrat state representative Mandie Landry, who covers a portion of New Orleans, said: "I don't see how the private sector continues in a lot of these places, and they may not be able to afford to if we have a couple more large hurricanes." Therefore, the federal government must intervene and support us if it intends to be accountable for the people who live here.
Something akin to the National Flood Insurance Program was proposed by Landry. However, that program has experienced the same issues that the Louisiana homeowners insurance market is currently experiencing.
State and federal government backstops, according to Dave Jones, a former California insurance commissioner and director of the Climate Risk Initiative at the University of California, Berkeley School of Law, do little to address the significantly larger problems posed by climate change.
According to Jones, there is no hope for fewer severe weather events in the future. There is a propensity for more severe storms and more devastation to occur. So perhaps the Louisiana market will recover for a few years before the next significant hurricane arrives. But nothing is improving.