Vladimir Putin's declaration of a "partial mobilization" that will push civilians to fight in Ukraine could backfire on the autocrat, triggering turmoil that runs the risk of loosening his control over the populace.
Rebekah Koffler, a former DIA intelligence officer and the author of "Putin's Playbook: Russia's Secret Plan to Defeat America," told Fox News Digital that there was "increasing discontent among the Russian people with Putin's policies."
Koffler's remarks follow Putin's partial mobilization, which was announced last week and caused widespread chaos in Russia, including reports of tens of thousands of Russian men fleeing the nation and violent protests that the Russian president had so far managed to avert during the months-long invasion of Ukraine.
Following a mostly effective counteroffensive by Ukrainian forces that pushed the Russian military back in numerous areas, Putin made his declaration. This was another another setback for Moscow in a conflict that has rarely gone as planned.
As Ukraine ramps up its offensive, PUTIN INITIALIZES CONSCRIPTION TO BOLSTER MILITARY INVASION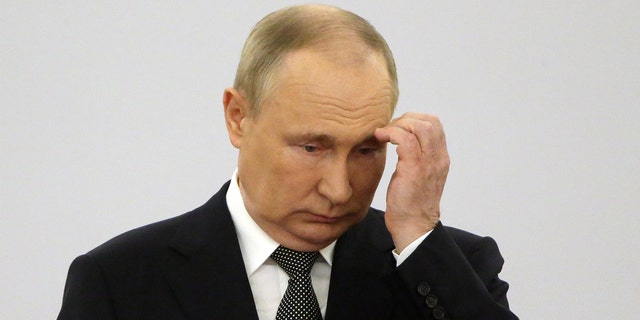 Assuring Russians that the mobilization would be restricted to reservists and to military veterans in specific specialties, Putin explained that conscription would help address "the threats we face, namely to protect our homeland" and "ensure the security of our people and people in the liberated territories" of Ukraine.
According to Putin, "We are talking about partial mobilization, which means that only individuals who are now enrolled in the reserve would be subject to conscription, and above all, those who served in the armed forces have a specified military specialization and necessary expertise."
However, a report in the Washington Post claims that many of those who have been summoned to serve have no prior military experience, while others are either too elderly for military service or suffer from medical conditions that would preclude them from taking part in war. Even more troubling, those who have enlisted to serve have tended to be from the worst socioeconomic groups in the country, particularly minorities, while those who are enrolled in college have been exempt from the draft.
As a result, there has been a significant backlash, which has seen protests break out and numerous military recruitment centers vandalized or set on fire. A military recruitment officer was shot in Russia's Irkutsk area, and conscripted men and local police who were entrusted with pushing them onto buses got into a fight in Omsk.
Unless they are able to escape captivity, Russia will sentence soldiers who surrender to ten years in prison.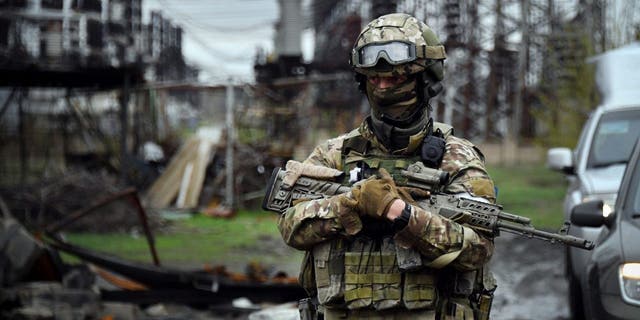 According to Washington Post statistics, over 2,000 people have been detained in connection with rallies against the decision, and over 5,000 vehicles have been held up at Russia's border with Georgia as a result of males trying to exit the country. Nearly all aircraft out of the nation have been commandeered, while many people have fled via alternate means or on foot.
Some Russian personnel may have no choice but to leave the country after Russia declared this week that soldiers who willingly turn themselves in to Ukrainian forces would be subject to severe punishments upon their return, including a ten-year prison sentence. The only ones who will be spared are those who manage to break out and return to their troops.
Following Putin's partial mobilization and the Russian government's revision to the Criminal Code to strengthen the punishment for refusing to fight on the front lines in Ukraine, Koffler claimed there has been a "huge exodus of Russian males out of the country."
A public that had previously seemed unconcerned with the developments in Ukraine has been awakened by Putin's actions, in part due to the misinformation that Putin has pushed through the Russian media and the prospect of harsh penalties for those who speak out.
Russian forces are surrounded by Ukrainian forces along the Dnieper River, and a barge carrying supplies for them sinks.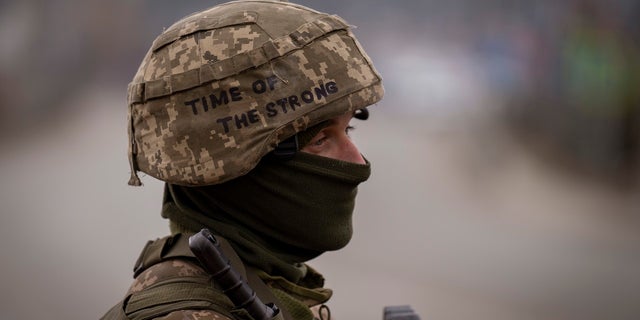 For the first time since the start of the conflict, the unrest has put Putin on the defensive at home, creating a fresh challenge for the Russian president to overcome as he seeks to achieve a tenable military triumph in Ukraine.
Russian President Vladimir Putin may "may worry about unrest," even if he is unlikely to be seriously threatened, according to Brookings Institution Director of Research for Foreign Policy Michael E. O'Hanlon, who spoke to Fox News Digital.
O'Hanlon stated, "I doubt Putin will lose his hold on power.
Koffler agreed, saying it was "unlikely" that Putin's authority would be challenged anytime soon.
Leading military brass in southern Ukraine requests volunteers as forces attempt to retake Kherson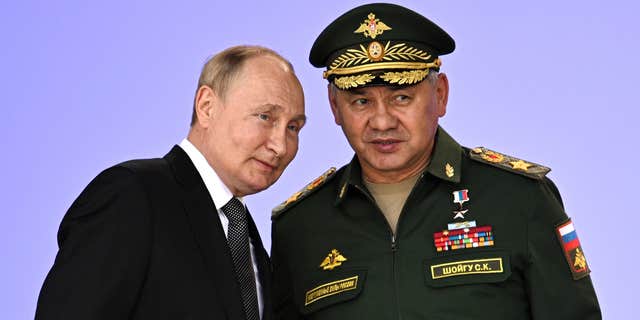 Will it result in the backlash necessary for Putin's regime to fall and for him to be overthrown? I doubt it, Koffler remarked.
Putin will probably remain in power until "at least 2024," Koffler continued, but she issued a warning that even if he were to be removed by force, the alternatives would not be any better.
In the unlikely event that Putin is unable to rule, Nikolai Patrushev, a similar former KGB agent who is just as brutal as Putin, will take over, at least temporarily, Koffler predicted.
According to Koffler, there is a misconception in the West that if Putin were to leave, all of our issues with Russia would be resolved. He made this claim while pointing out Russia's long history of anti-Western and anti-American foreign policy as well as its persistent propensity to devolve into totalitarianism.