Just over two months have passed since Naomi Judd's terrible death, and nearly six months have passed since it was made public that Wynonna, a singer, and Ashley, an actress, were left out of the late musician's estate.
Wynonna is now speaking out in response to accusations that she and Ashley, Naomi's younger half-sister, are at odds over their mother's will, which designated Larry Strickland as the executor of Naomi's estate.
Despite not being either woman's real father, Strickland is known to them as "Pop."
Wynonna clarified the situation in a recent interview by stating that "there is no conflict" between her and Ashley.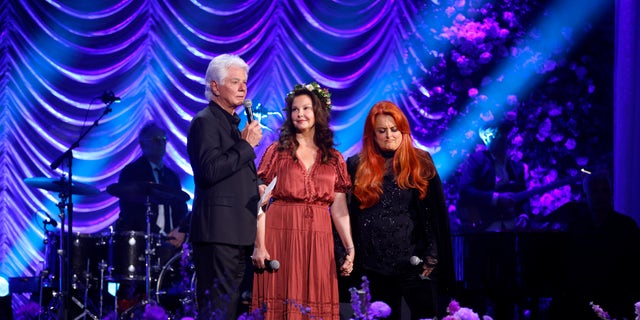 WYNONNA JUDD STATES SHE CRIES "A LOT" AFTER THE DEATH OF HER MOTHER NAOMI JUDD: I FEEL HAPPINESS AND SORROW.
"While I was at Ashley's house, someone said to me, "Hey, did you know that they're saying this about you?" I said, "Huh? I'm having a dispute with Ashley. Oh. Again?'" In a conversation with People, Wynonna recalled. "Disputes concerning what? I lead such a wonderful life. Ashley leads an amazing life. What makes us battle for the will?"
The tragic suicide death of Naomi, age 76, in April has unavoidably brought her two daughters closer together.
Naomi's estate will be equally divided between Wynonna and Ashley when Strickland, who is 76, passes away.