NEW Fox News articles can now be heard on audio! Merrick Garland, the attorney general, conducts himself in a tyrannical manner. Americans have no right to criticize his intentions or behavior. The small people have no right to challenge his decisions or cast doubt on them.
This was Garland's furious demeanor at his recent four-minute news conference, during which he berated the public for its skepticism—if not outrage—over the armed early-morning raid on the house of former president Donald Trump. Evidently, the public has no right to know what transpired there or why the FBI used such violent methods to subdue a former president.
The attorney general berated the FBI and DOJ, saying, "I won't sit idly by as their integrity is unjustly assailed." He then became as mute as a sphinx and refused to respond to any inquiries. Garland imagines himself poised on an acropolis overlooking the working class. He rules over the Justice Department and the FBI like a tyrannical dictator who has little patience for or tolerance for opposition.
TRUMP MAR-A-LAGO RAID: BIDEN SILENT FOR TWO CONSECUTIVE WEEKS
This is the risk associated with choosing a federal judge to serve as the head of the country's law enforcement. Too many of them think their choices are untouchable and sacred. Federal judges frequently sip from the cup of self-righteousness despite being appointed for life. Garland made the claim that the raid had his personal approval, as if by order this should put an immediate end to the situation.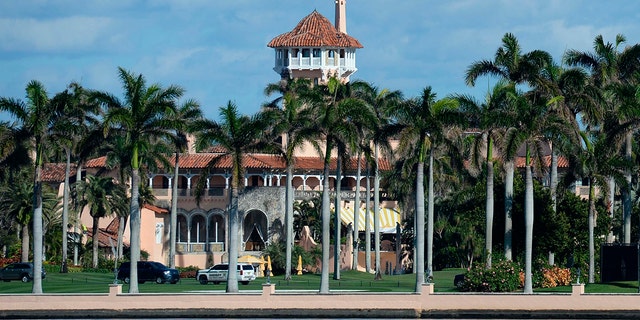 Imagine Garlands' fulminating response (and gasps of surprise) when he discovered on Monday that a lowly magistrate in Palm Beach, Florida, had the audacity to formally deny the AG's request to keep the entirety of the Trump affidavit under seal. Judge Bruce Reinhart, who authorized the warrant for the raid, justified the release of at least some of the affidavits' contents in his written decision by pointing to "the enormous public and historical interest in an unusual search." He makes good sense.
Garland has until Thursday to submit any suggested redactions to the magistrate. But don't count on our oppressive AG to submit, at least not in the way Reinhart imagines. Except for the page numbers and title, the majority of what the Justice Department sends will presumably be covered in thick black ink. Garland would dash like a jackrabbit to his erstwhile friends on a higher court to preserve his cover-up if Reinhart judges, as he should, that this is insufficient and obstructive.
When he attempted to make the warrant itself and the inventory list of the items confiscated public, the attorney general feigned to be forthcoming. Given how little was given in those two documents, it wasn't a very good hoax. On the other hand, the affidavit would explain why Garland believed a criminal warrant was necessary rather than a less burdensome subpoena to obtain papers from Mar-a-Lago.
The affidavit could also reveal whether the FBI lied when testifying in court or otherwise withheld information that was important and exonerating. As I pointed out in my last essay, the FBI has lied before to achieve its goals. Sadly, the agency has a long history of fabricating information, lying, leaving out crucial facts, and manipulating evidence in order to get invasive search warrants. Reinhart now wants at least some of the affidavit to be made available for public review, maybe due to dishonesty.
Garland said it is customary to "narrowly scope any search request that is undertaken" during his press conference. But he didn't act in that way. When the warrant is closely examined, it becomes clear that the AG created a broad, non-narrow warrant. This allowed FBI investigators full permission to conduct a thorough search of "rooms, structures, and buildings on the estate" that were unnamed. For a four-year period, they were allowed to seize "any other containers/boxes that are collectively stored or located together, as well as anything that might even slightly relate government documents." Agents could essentially take anything they saw. It was.
According to the Fourth Amendment, all warrants must "specifically {identify} the place to be searched and the goods to be taken," hence an unrestricted warrant is unlawful. A warrant must be very specific regarding the precise locations within a home and must expressly name the papers requested in order to be legitimate. "General searches have long been judged to violate fundamental rights," the U.S. Supreme Court has routinely ruled. United States v. Marron, 275 US 192