NEW Fox News articles can now be heard on audio! Following the Taliban's takeover of Kabul in August of last year, I heard from veterans all over the nation who were unhappy with their two decades of duty and from military families who had lost loved ones in the Global War on Terror. Thousands of letters from regular Americans worried about the consequences also reached me.
President Biden made a number of promises to assuage a frightened nation.
He first pledged that American forces would stay in Afghanistan until every last American who wanted to leave had been removed. We were advised that there were only about 100 Americans who wanted to leave the nation by both President Biden and officials of his Cabinet. However, according to latest sources, 800 Americans have left since August 2021. There is no getting around the fact that President Biden betrayed his commitment to the Americans who were evacuated and to those who are still in the country.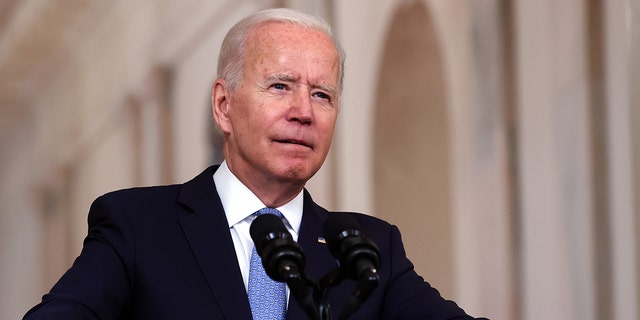 13 American families, including one right here in Red Oak, where I live, are now facing a completely different reality where there is no chance of their loved ones returning home, while families across the country are still waiting for their loved ones to come home.
US AND UK'S HEROIC PARTNERSHIP KEPT TERRORISTS OUT OF AFGHANISTAN FOR 20 YEARS
13 American heroes perished at the hands of ISIS-K on August 26, 2021. After that day, Vice President Biden vowed once more to exact revenge for those Americans' deaths. He stated that he would punish the terrorists accountable "The US will never stop working. We won't be tolerant. We won't overlook. You will pay the ultimate price once we search the entire planet for you."
One year later, the commander in chief's vow is still unfulfilled. Since America's withdrawal, the U.S. military has neither targeted or carried out any anti-terrorism operations against ISIS-K in Afghanistan. The cowardly perpetrators are still at loose and brazenly causing havoc and carnage. Since our leave, at least 26 terrorist assaults have targeted the Afghan people in metropolitan Kabul, several of which ISIS-K has claimed responsibility for.