Resources for riders with impairments are listed on Lyft's website, and the firm notes that it is committed to building a platform that anybody can use. According to the website, users who use foldable wheelchairs are welcome to board any Lyft vehicle. For users of wheelchairs that do not fold, such as motorized wheelchairs, it is less straightforward.
Everyone should be able to use Lyft's wheelchair-accessible services. According to Frei-Pearson, an attorney for Harriett Lowell, who along with disability rights organization Westchester Disabled on the Move Inc. filed the original class action suit against Lyft, all Lyft needs to do to achieve this is turn off the blocker or toggle that prevents people from identifying their vehicles as WAVs and prevents riders from requesting WAVs (WDOMI). You can give many more WAV rides if you remove the toggle elsewhere.
Since 2017, when Lowell and WDOMI sued Lyft for failing to accommodate customers using wheelchairs that don't fold, the firm has been involved in the class action lawsuit around the issue. Now, Lyft is arguing that because it is a technology company and not a transportation company, it is exempt from rules in the Americans with Disabilities Act that would require it to ensure the availability of wheelchair accessible vehicles. These court filings were obtained exclusively by NBC News and will later be made public.
Lyft is not a part of the government. According to Lyft representatives in a confidential federal court document acquired by NBC News, the firm is a private one and is under no obligation to offer WAVs on its platform. On August 29, Lyft representatives will appear in court in White Plains, New York, about the lawsuit.
According to Lyft's website and court records, the business provides WAV services through an Access ride option on the app in the nine cities where doing so is mandated. Riders are directed to alternative modes of transit in areas where this Access mode is unavailable, according to court records. Because there aren't enough WAVs, Lyft claimed in the filing that it can't just activate Access mode to link users with drivers in other places.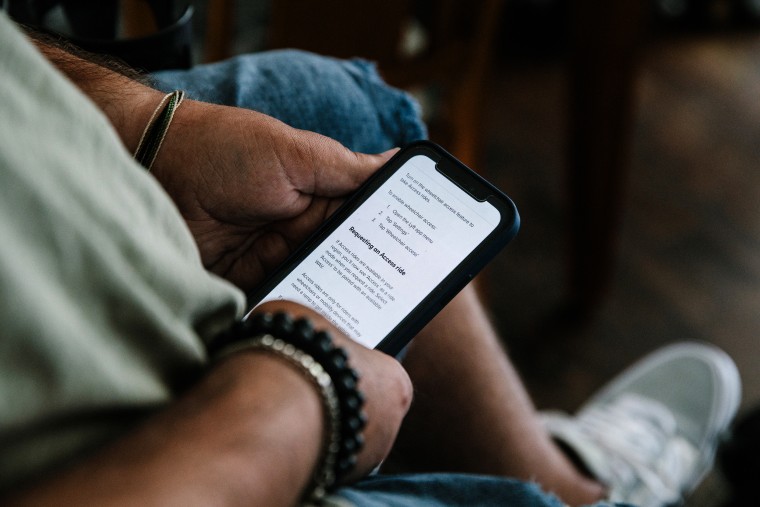 There is a very small quantity of these specifically designed vehicles nationwide, and even fewer among the number of rideshare drivers, a Lyft spokeswoman told NBC News. Despite these challenges, we never stop trying to increase service dependability and discover approaches to supply-related problems. The company presently recruits drivers who already have WAVs and works with third parties to supply WAV vehicles, but company officials maintain that these solutions are not applicable nationwide.
Additionally, Lyft representatives emphasized driver availability as another factor contributing to their inability to satisfy the WAV demands in its response to the class action lawsuit, which was submitted on July 29. They said that less people drove in suburban areas and other places with lower populations. The low number of Americans who use nonfolding wheelchairs and the high expense of wheelchair accessible cars (converting a van into a WAV might cost up to $30,000) were further factors in the absence of WAV service. According to Lyft officials in court documents, the platform operates poorly in situations when there is little to no supply and demand for the service and little to no utilization overall. The American Academy of Physical Medicine and Rehabilitation estimates that 5.5 million adults, both foldable and nonfolding, use wheelchairs for transportation. The amount of drivers with WAVs isn't as big of a problem, according to a lawyer for the disability rights activists, than Lyft claims.
Although some Lyft drivers have wheelchair-accessible vehicles, if you don't live in an area where Lyft is required by law to offer service, Lyft won't even let you advertise that you have a WAV, according to Frei-Pearson, who spoke to NBC News. Disability rights activists claimed in court documents submitted earlier this year on behalf of the plaintiffs that hundreds of Lyft drivers equipped with WAVs have attempted to provide service in Westchester since 2019 only to have the company prevent customers from knowing that accessible vehicles are available in the area.
We just want Lyft to stop discriminating against certain groups of people. Stop obstructing wheelchair accessible services, to put it bluntly. According to Frei-Pearson, Lyft allots just enough resources to meet the basic goals before pulling them all back.
This isn't the first legal argument around accessibility that Lyft has encountered. The ride-sharing businesses Lyft, Uber, and Via reached a settlement in an suit against New York City in 2018 in which they argued against regulations imposing accessibility standards on them. In the end, they decided to provide wheelchair-accessible guests priority service. The Department of Justice filed a lawsuit against Lyft settled a lawsuit in 2020, requiring the company to accommodate passengers who use foldable wheelchairs and pay a fee to four individuals who claimed the company discriminated against them. Lyft did not admit any wrongdoing sporting a 2020 outfit.
In spite of the fact that Uber provides additional ride options for users of nonfolding wheelchairs in some cities like Chicago, New York City, Philadelphia, and Washington, DC, in July a judge ruled against New Orleans residents filed a lawsuit that would have required Uber to offer nonfolding wheelchair-accessible service in the city. Additionally, Uber lobbied against a New Orleans law that would have required Uber to offer WAV service, according to WLBT.
According to the the original class action suit0, 3.6 million of the 13.4 million adult Americans with travel-restricting impairments are unable to leave their homes because of their illness, and individuals with mobile disabilities are less likely to be employed than those without due to travel restrictions. According to the center, people with travel-restricting disabilities are also less likely to possess their own cars or have access to cars that can accommodate their needs.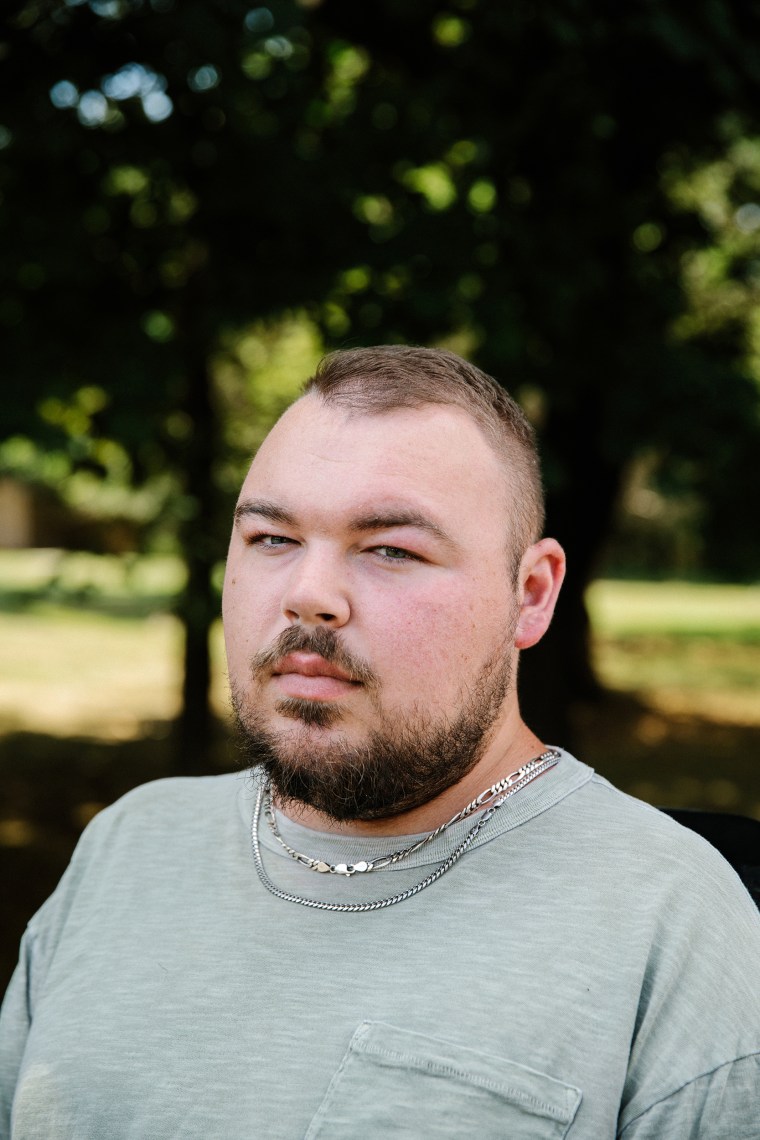 Joshua Cooper, age 28, of Little Falls, New Jersey, suffers from Type 2 spinal muscular atrophy, a neuromuscular condition that affects motor skills and is inherited. Cooper claimed that after numerous attempts to utilize Lyft without success, the Lyft Access feature only makes itself available to him in specific locations with authorized WAV drivers. He claimed that although he would have the choice in New York City, less than an hour away from his house, it would not even be available in his New Jersey area, some 20 miles away. It doesn't appear as a choice, he claimed.
The only thing that is not impaired about me is my brain. While everyone else in life can utilize Ubers and Lyfts, I always have to rely on other people to drive me to drop off the mail or pick up groceries. According to Cooper, it has robbed the disabled community. He claimed that Lyft was never an option for him.
Literally, it only states "connecting to driver for a while." I once sat there for thirty minutes. Frequently, it will just show that there are no drivers around.
Currently, Lyft is attempting to persuade a judge in White Plains that they are exempt from the ADA and has invoked the original class action suit1, which forbids discrimination by public accommodations on the basis of a disability, in court documents. In its filing, Lyft claims that it is a private business and not a place of public accommodation. However, Lyft officials may be misinterpreting the legislation, according to Laura Rothstein, a law professor at the University of Louisville who specializes in handicap discrimination.